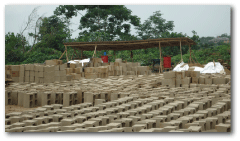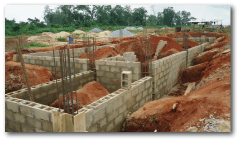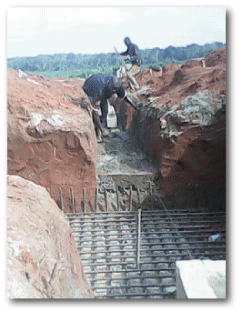 Agbo-Ikosi Dredging Project:
Lagos Lagoon Region, Nigeria

Prime City is engaged in a Sand dredging project with a local community in the Northern region of the Lagos Lagoon. The goal is to dredge sand to make it possible to bring oil tankers to a oil storage facility located in the community. Prime City has provided all regulatory and financial provisions and manages the contract to build, dredge and sell the sand to contracted parties in the region.

At this time, all permits have been received, financing arrangements made and Sand Customer contracts are executed for the dredging and subsequent sale of sand from this Lagos Lagoon location.

As the picture to the left show the dredging process is actively mining high quality sand from the lagoon and is being sold to local buyers. This is a long-term project designed to benefit the local community adding jobs, tax revenues and needed natural resources for the burgeoning construction industry in Lagos and the surrounding regions.









Creek View Estate:
In 2009 Prime City began the Creek View project. This real estate development project consists of 339 Condominium stye housing units built on 25 hectares in 2 sections. To the west toward Victoria Island consists of 8 Block flats with 2 and 3 Bedroom configurations. In addition, the site will consist of retail shopping at the main street entrance. The east section consists of clusters of 6 Terrace homes whose architecture is reminiscent of the beautiful city of San Francisco.

The project has been officially agreed to and signed by Lagos Governor Fashola. Prime City is now working through contract terms with the Commissioner of Housing. For more information visit our Creek View Website: www.primecityng.com/creekview1.html