The Kilimanjaro Christian Medical Centre (KCMC) sits near the base of Mt. Kilimanjaro in Tanzania. As a regional hospital KCMC has for over 40 years served a large regional community (over 11 Million) that includes the needs of the local Tanzanian people, Tourists visiting this popular region and the those in the neighboring countries of Kenya, Uganda, Rwanda and Burundi. KCMC is part of the larger Good Samaritan Foundation.

Prime City has a Memorandum of Understanding (MOU) that has been officially executed for the construction of two Hospital Wards, Doctor's Residence and a Student Hostel.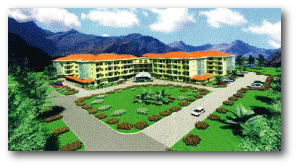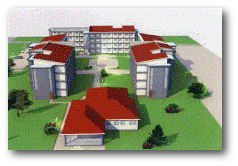 Tanzanian Police Department:
Tanzania

Received Letter of Award from the Police Department for the construction of 30,000 Units of Housing through out the country. The MOU has been fully executed. Details are currently being worked out for all logistics and planning.



Pangani Farms Equipment Project:
Pangani, Tanzania

Prime City reached an agreement with Acquline Ltd, the owners of Pangani Farms to supply certain Farm & Tractor equipment required to operate it's 8000 acre farm in Pangani. In addition, Prime City LLC, will supply all the equipment required for the establishment of a Sugar Refinery. Prime City is researching the inclusion of a Biomass Cogeneration renewable energy project as a part of the overall development.